What to do with the child during the quarantine?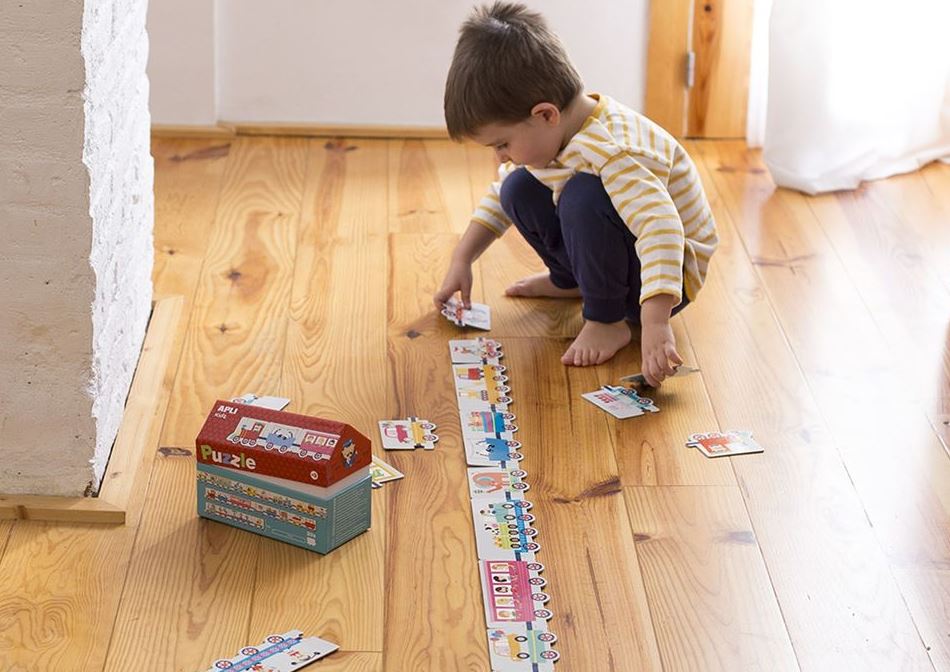 23 August, 2020
What to do with children and ourselves while we all sit at home in quarantine? Children at home with their parents, old toys are already tired. We decided to make a small list of interesting toys that will appeal to both children and their parents. Let's remember an old and good toy that gives rise to a sense of magic, prompting to admire the beauty and expect new amazing surprises. Such a toy is a kaleidoscope for children. The Spanish company APLI kids has made an incredible kaleidoscope that children can put together with their parents. APLI kids made sure that the kit for creating a kaleidoscope had everything you need, you will need to prepare the glue, work area, good mood and you can start creating. Another game from our childhood is dominoes. This is an excellent board game for children and parents, dominoes make you think, develops attention, logical thinking and mathematical skills. Together with APLI kids, we have prepared for you a bright and beautiful domino with funny little animals. A wonderful game of dominoes in a box in the form of a house will increase your mood and distract you and your child from the realities of modern reality – tablets, phones and a TV, and this will be a wonderful occasion, it is useful to spend the evening with the whole family.
All mothers remember how in childhood they dressed paper dolls and painted dresses for them. Surely you immediately plunged into nostalgia and again you wanted to play this game. This is possible along with magnetic dolls from APLI kids. Each game set has a large number of beautiful magnetic outfits for dolls. Dress up the dolls, choose which dress she will wear for a walk, or maybe she will go to the party?
And for the boys there is an interesting game, you can collect different professions together, invent a new type of transport or go on a journey and find out where different animals live. Such a game will not only be fun for the whole family, but will also help to develop attention, coordination of movements and also logical thinking.
Mineral Wool Ceilings
27/05/2023
Solar Panels Manufacturing
27/05/2023
Laundry Faucet
26/05/2023
Direct Drive Pump Parts Eagle
26/05/2023
Deep Shadow Box Frame
25/05/2023
Paint Spray Machine
25/05/2023
エルメス財布スーパーコピーエルメス偽物財布品激安専門店
24/05/2023
Webasto Burner
22/05/2023
日本国内最高級のスーパーコピーブランド販売専門サイト
22/05/2023
iphone6splusブランドコピー
21/05/2023
Indexable Cemented Cutting Tools
21/05/2023